---
---
LA CHASSE RECOMMENCE …
Je n'ai jamais été aussi teasée depuis Oceanic Airlines, où j'ai dû chercher des heures dans le code source et les FLAs avant de trouver la soluce pour voir la preview de la saison 2 de LOST.
Et là çà recommence.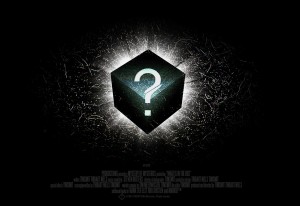 Je n'ai pas la moindre idée de ce qu'il y a dans la boîte.
Est-ce qu'elle est réelle ou seulement digitale ?
Le code source nous dit :
	<!-- Every pro, has his anti's, now you think about that -->
Et puis il y a quelques jours sur Youtube, la poupée russe en cache une autre ….
Je vous laisse vous faire votre propre idée avec ce film :

Une chose est sûre :
la bande son c'est LOST
J.J.Abrams a déjà pas mal joué avec le concept de la Mystery Box(cf : J.J. Abrams speech @ TED)
TO BE CONTINUED… and I LOVE IT !
---